Our brand new recovery Retreat for busy business-people
Charles Linden shows you around the Retreat
Our residential four day Corporate Retreat programme to overcome anxiety, panic attacks, phobias, obsessions & depression
In four days you will be immersed in an engaging, fun and life-changing environment for recovery
We are here to lead you to freedom from your anxiety, panic attacks, phobias, obsessions and low mood. Please don't 'settle' for coping or managing when real recovery is so simple.
Beth Linden - Retreats Director
Who and what is for?
Do you have an anxiety disorder?
Do you feel stressed or uneasy?
Do you experience inappropriate fear?
Do you have phobias or phobic responses?
Do you have obsessive thoughts?
Do you struggle in social situations or meetings?
Do you feel inappropriately fearful in meetings or presentations?
Does travelling make you feel anxious?
Do you suffer from insomnia?
Are you a worrier? Do you catastrophise?
Do you worry about your health?
Do you experience dreaminess or feel removed?
If your emotional responses are not appropriate, you have a fear disorder but remedying a fear disorder isn't about 'therapy', medication, facing your fears or 'manning up'... it's a bout a structured, simple, psycho-educational approach that systemically lowers your fear levels back to 'normal'. For good.

Since 1997, we have been helping people from around the world to do just that and our Retreat events have helped thousands to experience a truly immersive, fun and engaging 4 days of recovery practice.

Our corporate event is the same but for you - For like minded people to be together, understanding the complexities of having a successful career and 'managing' their anxiety, learning, together, that management and coping is futile and that recovery is the only option.

You'll love the event, the venue, the company and the relief you experience.
The ultimate anxiety disorder recovery experience
People travel from around the world to our Retreats and it is often visited by famous people looking for a place to overcome their anxiety disorders effectively, completely and discretely.

The Retreat doesn't place focus on the individual, can be attended alone or with family, is set in a 'home from home' venue and is hosted and run by a team of ex anxiety sufferers who are now psychologists and Anxiety Recovery Specialists with BACP memberships and LAR accreditation. They are there for you... day or night, they will make sure that you are happy, comfortable and maximising your experience. NDA's are signed by all attendees to ensure confidentiality.

Our Retreats are unique in so many ways as well as being focused on real recovery and they really are very enjoyable. After clients leave they continue to receive email and telephone support to help them to complete their recovery journey. The Retreat venue is The Elms Retreat & Spa in Worcestershire.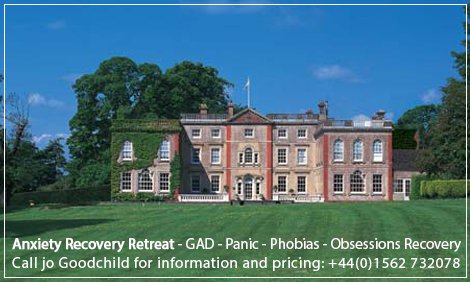 Call Retreats Coordinator, Jo Goodchild, now for an informal chat about the Retreat +44 (0)1562 732078
Thank you! Your submission has been received!
Oops! Something went wrong while submitting the form.
Call us - Monday to Friday 9am till 5pm +44(0)1562 732078
Some of our wonderful Linden Recovery Ambassadors
Plum Sykes - Vogue Editor
"I highly recommend the Anxiety Recovery Retreat & Linden Method Program."
Lady Jemma Mornington "Anyone suffering from high anxiety or panic really should use the Linden Method."
Miranda Hart - Actress
Miranda is Director of our Childhood Recovery Programs and Workshops.
Linda Robson - Actress
"The Linden Method - not just life changers they are life savers."
Jodie Kidd - Supermodel
"I bought The Linden Method and within days, I was feeling better,"
Kate Ford - Actress
"Anyone suffering from anxiety should do The Linden Method. It worked for me."
"I wanted to provide all sufferers with what I didn't get when I was anxious. Having recovered and helped so many, I now know exactly what sufferers need in order to quickly and effectively erase anxiety and find the life they deserve". Charles Linden
Linda talks about why you should attend our Retreat
Marshall tells you about how he recovered at the Retreat
Charles Linden's explanation of the Retreats Programs -
Click the orange play button and turn up your computer's volume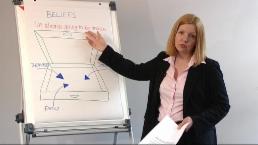 This is some text inJenny Brookes MSc – Retreat Educatorside of a div block.
Over  the last 20 years, we have shown well over 210,000 clients worldwide how to change their lives completely .

View the testimonials and assess this for yourself. CLICK HERE  

The instructional sessions      
During the program, retreat psychologist Jenny Saunders MSc, Beth Linden and Retreat Host Jackie Anderson and their team of professional anxiety recovery experts, will provide you with every comfort. Jackie will be available at all times and knows how  you are feeling and what you need to maximise your experience and benefits at the retreat.
The 'Loved Ones' session'
Beth Linden, Charles' wife and director at The Linden centre and Psychologist Jenny Saunders  will also be running a session with carers and partners should they  require guidance.

Charles' session
Charles will tell you, in his face-to-face session, exactly what you can do TODAY to feel better tomorrow.

Drawing on his own experiences as a sufferer and that of helping tens of thousands to recover, Charles will make the process simple to understand and DO.

This session is most clients' favourite as Charles will always answer the questions and concerns of the clients, explaining every symptom, thought and experience of a sufferer clearly and with the compassion, warmth and deep understanding that he is known for.      After the retreat is over, our support team will continue to guide you (should you need it).
"For many years now, I have been dreaming of creating a residential program for sufferers. When  we see clients face to face, they usually experience a profound shift in their anxiety levels, often leaving feeling anxiety free or at least,  well on the way to full anxiety freedom.  I  had often thought about the dramatic turn around we could provide if  we could have access to sufferers for an extended period of time in a  gentle but seamless program that ensures   results… it was a dream but, my dream has come true in the form of  the Retreat program."

Charles Linden
Anxiety specialists will be available throughout the program should anyone wish to ask questions or get reassurance or guidance.

Time is always made for delicate issues to be addressed in private. Other   specialists, who will contribute to the retreat program, will also be available throughout the day to attend to any specific questions.

The program Structure
The  Anxiety Recovery Retreat program runs from Tuesday, when you will be  greeted by program Coordinator Jackie Anderson, through to Friday  afternoon when you will have the opportunity to ask final questions  before leaving for home. During  the three days, you will attend workshops and  presentations; you will also receive spa treatments, exercise and  and other supported guidance, to maximise your  experience and expedite your progress.

The program will all be delivered by our experts.

A lot can be achieved in just four days, in fact, with one-to-one treatment, Charles has shown many times, that fast recovery results are achievable.
Anxiety Recovery Retreat Client Statement
You  will NEVER be asked to do anything that causes you to become more  anxious and you will be able to withdraw and seek qualified advice at  any time during the retreat, presentations, workshops or any activities.

You will not be asked to role play, introduce yourself or to do anything else that draws attention to you.

You are free to move around, leave and return at any point during the Retreat sessions.

These three days will be the best investment you have ever made in yourself, that we can say with conviction because of the smiling faces we are met with on the last day of every Retreat and Workshop we run.

CONFIDENTIALITY: We understand that attendees wish to feel free to discuss their issues freely and that some guests are public figures. We therefore ask all attendees to sign a confidentiality agreement to ensure total privacy.
The Science
This  process works because it undoes those changes in the subconscious mind,  through simple techniques, that caused your high anxiety condition to  develop.

There  are no drugs, no hypnosis or invasive treatments involved, just simple  to implement routines.

Children from age seven do this program with ease. Endorsements  and testimonials for our programs come in thick and fast, but what  Charles Linden has always strived for is recognition of the amazing results we achieve.

Results
The results speak for themselves and so do the testimonials from Retreat clients who have previously attended other residential facilities, including some very high profile clinics and hospitals. Independently gathered success statistics available on request.
Anxiety Recovery Retreat Client Statement
Vogue Fashion Editor Plum Sykes
Support and Guidance
Prior to attending the Retreat or Workshop programs, you will also receive a copy of The Linden Method program pack and full access to the online resources and our telephone and email support for one year should you require it… which is doubtful after attending the Retreat; however, don't forget that the support staff also provide 'Life after Anxiety' guidance and coaching, so benefits can reach far beyond leaving the Retreat.
For Retreat programs information contact:

Jo Goodchild +44 (0)1562 732078
jo@thelindencentre.org