Support when YOU need it (not just when your practitioner is free!)
BY PHONE
Unlimited phone support - the answers to your questions and concerns delivered personally by ex sufferers who are all anxiety recovery and mental health professionals.

BY EMAIL
You can email the team 24:7 and receive an answer to all of your questions and concerns.

This service is FREE so please understand that the people you speak to are much more highly qualified than psychological staff you will find elsewhere. Again, our team are mental health professionals. Allow them time to formulate their answers. Their knowledge and time would be extremely expensive in general practice so appreciate that we are providing them to you in order to recover quickly... be respectful and listen to and apply the advice you are given. You won't find similar advice elsewhere.
The difference between our psychological team and others
Standard Psychology & Counselling
£50* per 50 minutes
No interim support between sessions
No recovery resources provided
CBT based therapy - Management not recovery
Not administered by recovery specialist
No refund guarantee
Not recovery based therapy
Minimum 6 sessions (£300)
CBT is not a professional qualification
Recovery rate (Trial) - Under 2%
Our Recovery Specialists**
From £179 for lifetime access
Unlimited interim support by phone/email
Mobile enabled recovery tools and apps
LAR Therapy - Recovery methodology
Administered by accredited recovery therapist
Guaranteed or refund if not happy
Recovery focused therapy
One fee, lifetime access
LAR is a professional accreditation
Recovery rate (Trial) - 100%
Whether you pay for your therapy or not, if it doesn't create fast recovery, you are wasting valuable time and causing yourself frustration and heartache. Our specialists aren't just mental health professionals, they are qualified recovery practitioners with thousands of hours experience helping people like you to get fast, permanent recovery results.

*£50 is the national average for psychology & counselling, in London and elsewhere this can be as much as £200 hour. Our specialists are much more highly accredited. Our team are the only accredited recovery therapists in the world.
** All of our team are qualified psychologists, psychotherapists and LAR accredited anxiety recovery practitioners.
Why are the team so unique? REAL Peer Support
All of our support team members are ex sufferers so they have first hand knowledge of what you are experiencing and how to overcome it.

They are all accredited Anxiety Recovery Practitioners with mental health practitioner qualifications in psychology and psychotherapy.

They all have thousands of hours experience supporting people just like you, through to full and lifelong recovery.
Meet the Core Linden Tree Team
Charles Linden
CEO
Developer of TLM programs, Anxiety Recovery Retreats and LAR Therapy
Beth Linden
Director
Beth runs the Anxiety Recovery Retreat and Childhood Recovery Programs
Jackie Anderson - MBACP
Operations Manager
Jackie is a Recovery Specialist and is also in charge of the smooth running of all programs and our Recovery Retreats Host
Jo Goodchild
Retreats Program Manager
Jo is the Retreat and Workshop programs coordinator
Jenny Brookes - BPS
Psychologist/Educator
Jenny is our Lead Educator and Retreats Program presenter
Kathy Jezukiewicz - MBACP
Recovery Specialist
Kathy is an MBACP psychotherapist and LAR Practitioner
Sheila Darley - MBACP
Recovery Specialist
Sheila is our in house Supervisor and an LAR Practitioner
Patrick Bell
Director of Business
Development
Kate Wooldridge
Recovery Specialist
Kate is a trainee psychotherapist and an LAR Practitioner
Rebecca Davenport
Logistics
Becky is in charge of logistics and production management.
Angela Apparicio
Retreats Coach
Angela is a provider at our Anxiety Recovery Retreats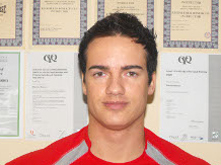 Darren Mason
Retreats Coach
Darren is a provider at our Anxiety Recovery Retreats
Michael Hein
IT Support
Mike is our web developer and IT consultant
Alan Smith
Retreats Coach
Alan is a provider at our Anxiety Recovery Retreats
IT Support
Nick Jackson
Nick is a Social Media and advertising superhero
Phil Davies
Assistant
Phill assists us with stock control and general office maintenance
NICE Guidelines for Anxiety Disorder Support
We provide LAR psycho-educational recovery with peer support by accredited mental health professionals.
Common mental health problems: identification and pathways to care
Clinical guideline [CG123]          Published date:  May 2011
Peer Support Explained
Peer Support may be defined as the help and support that people with lived experience of a mental illness or a learning disability are able to give to one another. It may be social, emotional or practical support but importantly this support is mutually offered and reciprocal, allowing peers to benefit from the support whether they are giving or receiving it.

Key elements of Peer Support in mental health include that it is built on shared personal experience and empathy, it focuses on an individual'€™s strengths not weaknesses, and works towards the individual'€™s wellbeing and recovery. Though the language of peer support is relatively new in the UK, in practice self-help groups and mutual support has been around for many years.

In Canada and the USA, Peer Support in its various forms has been a widely recognised and utilised resource that has been developing since the 1960s. In recent years there has been an increasing emphasis on the value of peer support in the UK. Research has shown that peer-run self-help groups yield improvement in psychiatric symptoms resulting in decreased hospitalisation, larger social support networks and enhanced self-esteem and social functioning.


Peer Listening
A peer supporter who offers a listening service is a person who has been trained in counselling skills that include active listening, verbal and non-verbal communication, confidentiality and problem solving. Peer supporters who have completed certain training may then go on to offer support to their peers on a formal basis.

Peer Education
This involves peers educating peers on specific topics, such as coping with depression, anxiety or addiction. This will generally include a group of peers of similar age, status and background to the people to whom they are delivering material.

Peer Tutoring
Peer tutoring is a model whereby a peer supporter aids a peer, whether of the same age or younger, with his or her academic and social learning. The support offered by the peer tutor can be cross-curricular and take the form of paired reading or paired writing.

Peer Mentoring
One example of a this would be a '€˜buddy'€™ system in which people who have received certain training are attached to a new group and act as a friend, mentor and guide to ease people into a new environment, eg a school, hospital. Another aspect of peer mentoring is that of a positive role model, involving a long-term commitment between the mentor and mentee.The peer mentor is linked to a mentee and has the role of befriender, listener and mediator.

Peer Mediation
Conflict resolution is another name for peer mediation. Peer mediators are trained specifically in conflict resolution skills.They help people find solutions to disputes in formal and informal situations. It is unusual to find an organisation adopting just a peer mediation model, though such a model is often part of a fuller peer-support programme.